It's hard enough to decide which service provider should host your webinars, your live online video presentations. But even if you find the right service such as go to webinar, how can you decide which type of webinar you're going to run? Citrix has three flavors of webinars: They have a service called GoToMeeting, a service called GoToTraining, and a service called GoToWebinar. So which is right for you?
GoToMeeting only allows a maximum of 15 attendees. This means you definitely cannot have a very large audience. But I find GoToMeeting useful if I need to meet one on one with someone such as a business partner and show my screen in addition to talking.
The big difference between GoToMeeting and the other flavors of webinars is that with a GoToMeeting, all of your attendees are automatically unmuted. And that's pretty much the only special thing about GoToMeeting is that it's capped at 15 attendees and all of those attendees are unmuted.
GoToTraining is a relatively new service provided by GoToWebinar which gives you extra features such as tests built into the webinar and you can share files as well. GoToTraining only allows up to 200 people in a training session. Honestly, you don't really need these features such as testing or file sharing because if you're running a training program already, you probably have a blog or membership site that has these features already. Therefore GoToTraining doesn't excite me all that much.
GoToWebinar is the service I use for all my webinars. With GoToWebinar, you can choose between plans that allow for up to 100, up to 500, or even up 1000 attendees. More than a thousand people can register for a webinar, but when it comes time to get on the webinar you're limited to 1000 people.
And GoToWebinar includes everything you need: You can poll your audience, you can unmute people, you can read questions. It has all the features you need and GoToWebinar includes access to GoToMeeting, that way you can use the meeting features to meet one on one with somebody to plan your upcoming webinar and then use your actual webinar to show your presentation to a large audience. GoToWebinar has a free trial so you can try it for a whole month to decide if it's right for you.
And those are the differences between GoToMeeting, GoToTraining, and GoToWebinar. In a meeting, you're limited to 15 people and everyone's unmuted. In a training you're limited to 200 people and it has extra features you don't really need, but with GoToWebinar you have everything you need and you can present up to 1000 attendees.
I hope that helped you make a better informed decision about what kinds of webinars you're going to provide. Get the exact training you need to run your own webinars at www.webinarcrusher.com.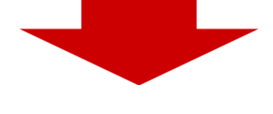 Enter Your "First Name" and "Primary Email"
to Instantly Receive Your Free Report...